How First-Time Homebuyers Can Negotiate Serious Savings
Posted by Michael Marciano on Wednesday, September 7, 2022 at 9:10 AM
By Michael Marciano / September 7, 2022
Comment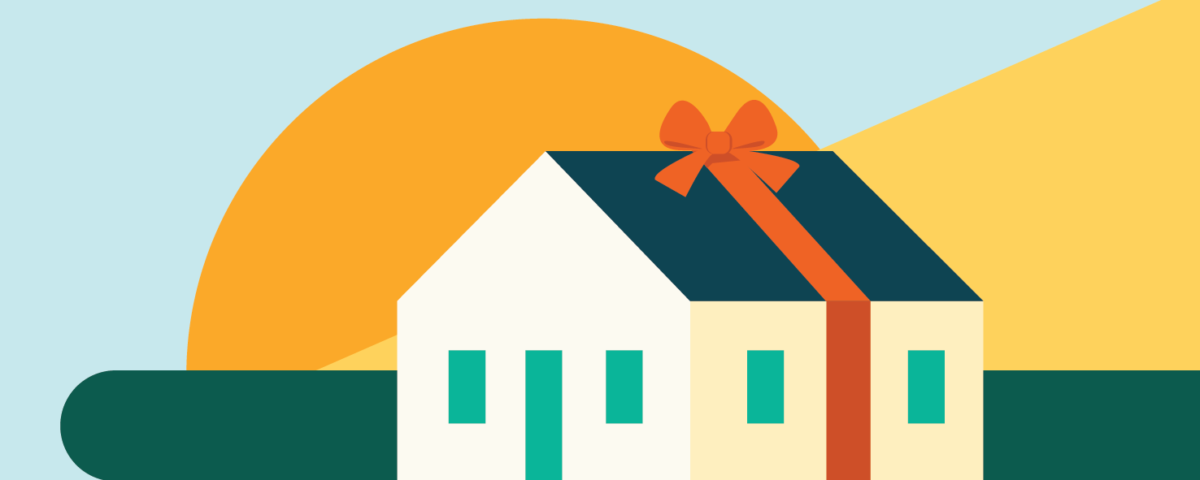 First-time homebuyers are taking their power back.
As the housing market continues to cool, savvy buyers are seizing the opportunity to save themselves some hard-earned cash. They're bringing contingencies back, asking sellers to make costly repairs, and even submitting offers for less than the asking price of a home. Sellers, eager to go under contract, are not only giving these offers serous consideration, they're also increasingly coming to the bargaining table.
Make no mistake: It's still a seller's market. Home prices are ratcheting up as there are far more buyers searching for homes than there are properties to go around.
However, higher mortgage rates combined with record-high home prices have doused the frenzy in the housing market. As many first-time and other buyers have been pushed beyond their financial limits, the number of home sales has plummeted. Sellers are more likely to reduce their asking price in many markets than they are to field all-cash offers in bidding wars.
This is welcome news for frustrated buyers eager to get into a home of their own. And key to negotiating a good deal is knowing when to haggle - and what to ask for.
For starters, don't expect to get a deal on the adorable, move-in ready home in a desirable location that was priced just right and had a line stretching around the block during the open house. Everyone wants that house. Sellers have no incentive to give up anything if they have multiple buyers lined up who are willing to waive inspections and offer the asking price.
It's the owners of homes that have been on the market for a while who are more likely to compromise, especially if they need to sell fast. Buyers have the advantage when negotiating a deal for homes where they won't encounter much competition. These are the fixer-uppers, the oddly configured homes, and the homes in less desirable locations such as busy streets.
Once buyers find a place they're interested in, here are some winning moves they can make in the current market.
Submit a bid at—or even below—the asking price
Sellers who need to relocate or finance the purchase of a new home may be the most willing to cut a deal. That could include a willingness to accept an offer below the asking price if their property has been sitting on the market.
Just a few months ago, many sellers thought if they listed their homes on Friday, multiple offers over their asking price - and at least half in all cash -would roll in by Monday. That's no longer happening. Nearly a fifth of sellers resorted to cutting their list prices in August.
First-time buyers who find a home that seems overpriced and has been on the market for more than two weeks may want to submit an offer below the asking price. Im not arising going nuts and offering 25% less than the sticker price. Instead, buyers can work with their real estate agent to review comps for the past month or two then submit an offer with a similar number.
Don't waive home inspections
Please, whatever you do, do not waive the home inspection.
That recently renovated bungalow or newly constructed McMansion might be everything you ever wanted in a home, but a fresh coat of paint and a well-placed rug can hide a multitude of problems. A professional home inspector can identify issues that could cost tens of thousands of dollars to fix later.
In today's market, most buyers can insist on having a home inspector come in without torpedoing a deal. If the professional gives the home a clean bill of health, you can then make an informed decision on whether to purchase the property. If the professional finds some issues, you could consider asking the seller to pay for the repairs or split the costs with you.
Keep your appraisal contingency
When you buy a home with a mortgage, your lender will send an appraiser to assess the value of the property. An appraisal contingency allows buyers to back out of a deal, or at least renegotiate the price of the home, if the bank says the home isn't worth as much as you offered.
If the home appraises for the price you offered, great. You're one step closer to becoming a homeowner. If it doesn't, you have the opportunity to renegotiate with the seller. If the seller doesn't have another buyer waiting in the wings, the seller may be willing to come down on the price. Thats a big win for you.
Ask the seller to contribute to your closing costs
At the height of the COVID-19 pandemic, when homes were flying off the market, buyers bent over backward to not ask sellers for anything.
Fast-forward a year and buyers are now asking for a few things. Some are requesting that sellers contribute to their closing costs, which typically range from 3% to 7% of the price of the home. With the median-priced home at $435,000, closing costs can range from about $13,000 to nearly $30,500. That's big money.
Fortunately, many sellers are chipping. About a third of sellers paid for some or all of their buyers' closing costs.
Ask the builder for additional incentives
Sales of newly constructed homes have plunged as higher mortgage rates have pushed these generally more expensive abodes out of the financial reach of many buyers. Sales dropped about 30% of in July compare with a year ago, according to government data That has builders spooked - so much so, that many are willing to cut a deal.
Some builders are buying down mortgage rates for those purchasing new homes. This means that you would pay a lower mortgage for a few years, and then it would bounce back to today's rates. The hope is by then, mortgage rates would be lower and you could refinance. It's a gamble, but it can save buyers some cash each month in their first few years of homeownership.
Builders are also doing away with premium charges for more desirable lots, fancier finishes, and extra amenities. Buyers should ask about these things when they're negotiating.
And it doesn't hurt to see if you can get the home you wanted for less. Builders don't want their homes sitting on the market. So if they don't have someone already lined up for a fishiness home, builders may be willing to cut a deal.
Works Cited
"On the House: How First-Time Homebuyers Can Negotiate Serious Savings." Real Estate News & Insights | Realtor.com®, 7 Sept. 2022, www.realtor.com/advice/buy/on-the-house-how-first-time-homebuyers-can-negotiate-serious-savings/.