Home Renovation - 6 Steps to Modernizing Your Home
Posted by Michael Marciano on Monday, August 15, 2022 at 9:27 AM
By Michael Marciano / August 15, 2022
Comment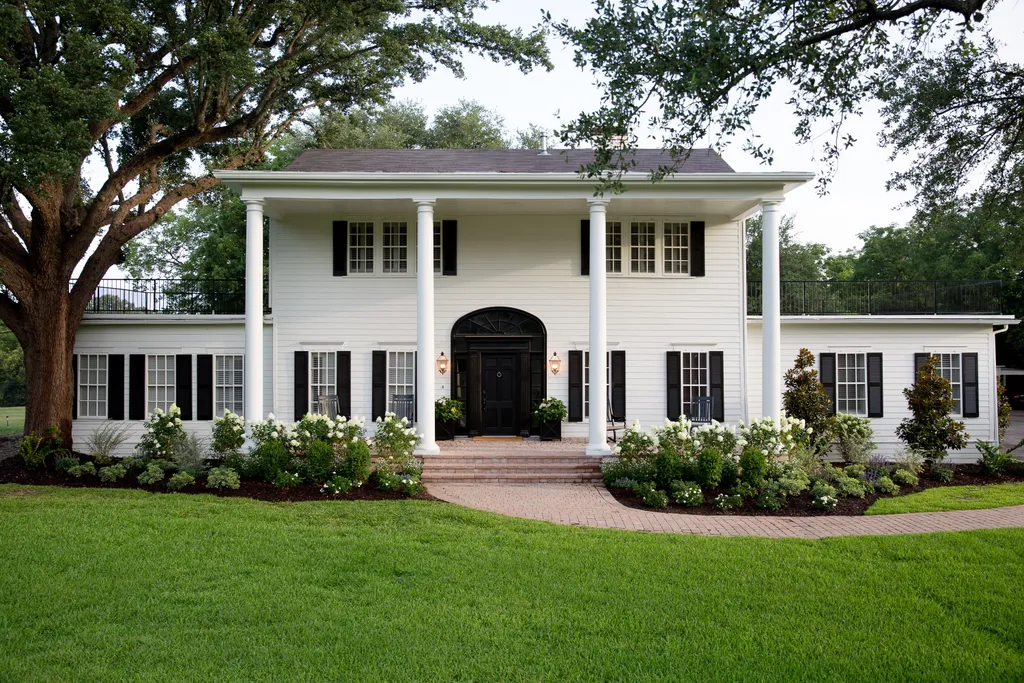 If you're just starting out on your home renovation journey, you will quickly find yourself overwhelmed with the practicalities of bringing your dream home to life. From finding out what permits you need to finding the professionals that will help you to realize your home's potential.
When it comes to renovating a house you can easily be blindsided by technical jargon and legal requirements all the while trying to figure out where to start. Thankfully, these six steps will set you on the right track to ensure a successful home remodel.
HOME RENOVATION – EVERYTHING YOU NEED TO KNOW
So you've decided that this is the year that you're going to transform your house into your dreams home. But what next? Whether you're planning a home addition, seeking to make eco home improvements or planning a basement extension, the same essential steps will help you to realize your vision as seamlessly as possible.
1. GET ALL PERMITS AND PERMISSIONS IN PLACE
Before you get carried away with home addition ideas and contractors, you need to get everything in order. This means sorting out all legislation and permissions that you need to legally start building work. The specific requirements and documents you need to provide will vary from state to state, however the intention is the same.
Often perceived as a difficult hurdle that's designed to stop you doing what you want, permits in facts protect the value of your property and of your neighborhood by preserving the characteristics that drew you to it in the first place.
A permit is required if electrical, mechanical and plumbing and involved, but this can be different from one jurisdiction to another. Always check local building code and permitting requirements.
There are man cases of homeowners attempting to carry out home renovation projects without permissions, however, this can prove a costly as if you get found out. If not, you run this risk of having to tear the addition down, losing all the time and money you've invested in the process. You will also need to produce the permit documents should you come to sell your house - without them, you will lose money on the house.
If you live in an area with a HOA (Homeowners Associations) or if you live in a designated historical district, then you need permissions from these bodies in addition to the local government.
It is worth nothing that some local building authorities may require you to have an architect on board before granting permits and permissions.
While it is not a legal requirement, it is also good practice to let your neighbors known your renovation plans and the expected timescale.
2. ESTABLISH YOUR BUDGET
Budget is the main sticking point for any renovation project - a shortage of money will quickly bring your project to a crashing halt or will have you making significant compromises to your plan. If undertaking an extension, then it is vital to know about home addition costs in order to establish a comprehensive budget.
Often the first step is to gain an understanding of what design options are available, the likely costs and pitfalls, an idea on timeline and a high0level understanding of what is required by way of planning and building regulations. The decisions that are made upfront obviously impact the whole process and will form the framework of how you approach your building works and your budget.
Factor in a 20% buffer so that you will not find yourself unstuck halfway through the build.
If you are planning a basement renovation, be sure you are well acquainted with basement conversion costs to help you to define your budget and prevent unwelcome surprises.
3. EMPLOY AN ARCHITECT
Hiring an architect is a valuable asset to your home renovation project. They will ensure your renovation ideas are practical and realistic and will transform your thoughts into a physical plan. Before getting a quote, it is good to meet with the architect at your property and do a walk-around so you can explain your homes and dreams for your project. This will allow your architect to get a good idea about the scope of the work and you will be able to see if your vision for the work is aligned with the architect's own style.
When deciding who to go with, consider that your architect will need to be someone professional and serious as well as light hearted and friendly. For most people, your home is the biggest asset you have and you need a safe pair of hands and someone with the right experience to ensure that you add value and protect and enhance your property. It is also important to check that your architect is registered with the American Institute of Architects to assure the quality of their work.
4. FIGURE OUT THE PROJECT MANAGEMENT
You have four options when it comes to managing the project. The first option is to hire an architect with a 'full-service', which will cover everything from the initial design to overseeing the construction of the project.
Secondly, you can appoint a design/contractor company who will have in-house professionals that will be able to assist with each different stage of your project. This is a good option if you are unfamiliar with the world of home renovation, as the in-house professionals will bring the benefit of having the experience you lack.
If you work in construction or similar, have carried out home remodel projects in the past or are working to a very tight budget, then consider project management yourself.
There are also split options where the building contractor or other professionals take control of the project until it is at a watertight stage, then once the structure is built, you can take on the rest of the project such as managing plumbers, electricians and plasters etc.
5. GET YOUR CONTRACTORS
Another key figure or figures in your home renovation or remodel are the contractors. They will bring the project to life and will also be responsible for its quality. Therefore, it is important that you choose carefully.
Work with licensed- pre-vetted professionals. It never hurts to do a little research on the professionals you are considering to ensure they are properly licensed and insured for the particular task at hand. Any credible professional should have this information ready to offer when asked. This helps to protect you and the professional. You can also contact the Better Business Bureau or state licensing board to verify credentials.
One way to ensure your contractor is properly licensed and qualified is to invest in a home warranty plan from a reputable provider.
Talk to your contractors' previous clients - they will provide you with honest answers to questions such as whether the contractors turn up when expected; whether they worked to the timescales; whether they would recommend them? You will also be able to see their previous work. If you live in an old or listed property, make sure your contractor has specific experience with these too.
It's always good practice to have a contract drawn up that contains the agreed-upon project scope, price, time estimate to completion, and any potential modifications to the project. This will create a sense of responsibility and establish a direction, but also protect you in case something goes wrong.
6. THINK ABOUT THE TIME SCALE
Do you have a specific deadline in mind for your extension - maybe Christmas, a new arrival or a big birthday party? If so then you need to work back from this point to avoid disappointment.
Don't underestimate it takes to get consents. It's one of the biggest hold-ups to a project and can take around eight weeks for planning permission to be approved. Once you've got approval and tour plans are in place, the next step is to hire your contractor.
It is also important to be cautious of the wait times for contractors, as these are a direct reflection on their popularity (and therefore reputation). A reputable contractor shouldn't have immediate availability as this indicates that they don't have an ongoing project, which in turn should ring alarm bells as to why that is.
Once you've established a start date, discuss how many hours your contractors will work each day, the time they will start and finish, and how long they foresee the project taking.
WHAT'S THE DIFFERENCE BETWEEN A RENOVATION AND A REMODEL?
The difference between a renovation and a remodel is actually quite simple. A home renovation is a project that seeks to change something existing, restoring it to its previous grandeur, this could include things such as repainting walls, repairing damage or reinvigorating your interior design. A home remodel on the other hand transforms the layout and structure of the room, this could include projects such as a kitchen remodel, making a living room open-plan or adding a house extension.
Works Cited
Reaney, Holly. "Home Renovation – 6 Steps to Modernizing Your Home." Homesandgardens.com, Homes & Gardens, Aug. 2022, www.homesandgardens.com/house-design/home-renovation.
‌