5 Signs a Home You Hope To Buy Is Overpriced
Posted by Michael Marciano on Monday, August 29, 2022 at 11:56 AM
By Michael Marciano / August 29, 2022
Comment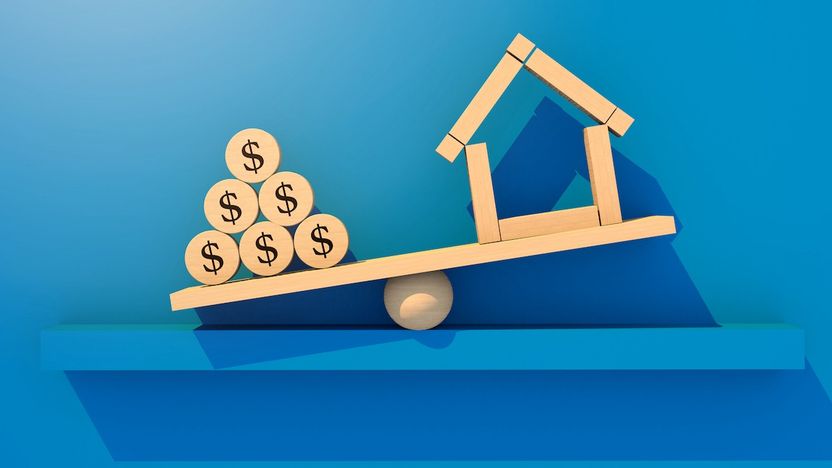 Here's a not-so-fun fact for homebuyers: Real estate prices have been rising by double-digit percentages for 36 straight weeks, currently clocking in at a national median of $449,000.
That's the bad news, but here's the good: There are several clear signs that the raging seller's market we've experienced over the past few years has reached its peak and is on the decline - and home prices may soon follow suit.
Even though asking prices are still climbing, recent data shows that more sellers overreached what buyers were willing to pay, and had to reduce their asking price.
The thing is, many home sellers haven't gotten the memo yet. Or they have, but are in denial, hanging on to some long-shot hope that their property may still find some buyer willing to pay a sky-high price. Since so many home sellers are clinging to the past, real estate listings are rife with rip-offs these days.
No buyer, of course wants to overpay for a property. But how can you tell if a listing is overpriced? We're here to help, by highlighting five red flags that a listing has "rip-off" written all over it - plus how to persuade sellers to graciously let go of that pie-in-the-sky price and meet you in the middle.
1. The house has been on the market for a long time
Typically, in this market, after three weeks, if there's not an offer placed, it might be priced too high.
Most agents agree that if a home is sitting on the market longer than others, a too-high asking price could be the culprit. The typical home spent 35 days on the market in July. In the 50 largest U.S. metros, the typical home spent 31 days on the market.
If you're looking at a home that's lingered on the market weeks beyond that time, it could be because it's priced too high - and there may be room for negotiation.
2. The property is priced higher than comps in the area
Comparisons of recent property sales in the area, can easily be found on just about any real estate listing. Ask your agent for the comps, or take a look at the properties that have sold recently and are close to the same size and age as the one you're considering.
If the price on the home you're eyeing is much higher than its comps, it could well mean that the seller thinks the house is the fairest in the land. But this is seldom true.
There are scenarios where sellers refuse to lower their price because they are holding out for that one buyer who will appreciate their "special" home and pay their high listing price. While there are definitely times where the seller/s end up receiving their full requested asking price, generally, buyers will end up staying on the market without submitting an offer. However, if the seller is willing to make a price cut in line with other comparable in their area, they are more than likely able to garner interest from that same buyer profile.
3. The home has been on and off the market several times recently
Most online home listings have a property history section that shows when a home was listed and at what price. It also shows how much the home was sold for and when.
By taking a look at the property history, you may observe a common trick many sellers use: They'll leave their home on the market for about a month, and if it doesn't sell, they'll take it off the market, let it rest for a few weeks, then put it back on the market at a slightly lower price. That way they don't have to admit to a price reduction.
That also resets the clocks, so to speak, and makes the property look new and fresh when it reappears on the multiple listing service. It's generally a sign that the property hasn't found its appropriate price point yet.
Always check the total days on the market. Then ask the agent what is the real story with the property's total days on market. Why was it on the market, then taken off? Maybe there were personal circumstances, maybe showing it was difficult, or maybe the seller had an unrealistic wish price.
4. Houses around it are selling, but the one you're considering isn't
If the neighbors' homes have sold quickly but the one you're looking at hasn't then something is wrong. Either the home is overpriced or there's something not right with the home in the buyers' eyes.
It is suggested to take a look at similar houses in the neighborhood that have sold recently, and seeing how long, or how little, they were on the market.
5. Many homes in the neighborhood are listed, but few are selling
If a lot of homes in the area are lingering on the market, this may be a sign that they're all overpriced - and some of the sellers may be willing to negotiate.
Then again, it could be that everyone's moving out for what they think is a good reason. Perhaps there's a new shopping center going up nearby that will increase traffic, or maybe zoning laws have changed. Whatever the reason, the current owners might think they need to get out before the first shovel of dirt is ceremoniously turned.
As such, it's always smart to check what new developments could soon be going up in the area. It's entirely possible that whatever plans are in the works may not be a bad thing for you - and in that case, you can snag a deal.
Works Cited:
Lisa Johnson Mandell. "Rip-off Alert! 5 Signs a Home You Hope to Buy Is Overpriced." Real Estate News & Insights | Realtor.com®, Real Estate News & Insights | realtor.com®, 29 Aug. 2022, www.realtor.com/advice/buy/rip-off-alert-signs-a-home-you-hope-to-buy-is-overpriced/.